After Emma Watson, actress and United Nations (UN) Goodwill Ambassador, gave a speech at the UN on September 30, the topic of gender equality has avalanched back into social media. More particularly, it is raising awareness about the UN's HeForShe campaign, the Women Solidarity Movement for Gender Equality.
The campaign was developed by UN Women to make men and boys included in the struggle for the achievement of universal gender equality. Until now, this movement had been undertaken predominantly by women, making it hard to develop a fully united movement. This is one of the reasons that Watson stepped forward on behalf of the campaign, sharing the message that both she and the UN hope to show an unprejudiced dimension to, as she calls it, the currently "uncomfortable" domain of feminism.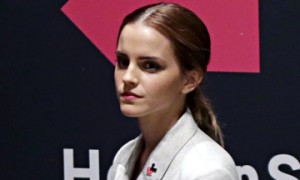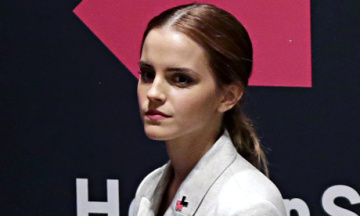 In order to achieve this objective, HeForShe has created an online 'tool kit', which initially presents an overview of the campaign's aims, but then gives guidelines as to how to get involved. It promotes participation on a local scale, encouraging regional representatives to step forward and to start mobilising men within their local areas. The tool kit can achieve this goal by showing how people can get involved in this global movement on a regional scale. Consequently, people all around the world feel that they can make a contribution.
HeForShe's tool kit includes a twelve month activation calendar. It suggests what should be focused on during the different quarters up until the third quarter of 2015. The plan begins with the mobilisation of HeForShe's first 200,000 men, then progresses into various awareness-raising actions and acquisition of resources for women's economic empowerment. The plan concludes with the aim of achieving one billion global supporters and holding a global fundraising event at Barclays Center. To accompany this annual plan, there is a step-by-step guide of factors to consider for those who want to set up campaigns, such as how to reach their target audience, how to launch events, and how to monitor and evaluate progress. Most importantly, this tool kit encourages and facilitates local engagement.
Another way in which the campaign spreads its message is by "[engaging] with national media for advocacy purposes." The use of media is encouraged on a regional scale as well as on a national scale. This is an additional attempt to merge localised campaigns with the global one, and expand the reach of the movement.
In terms of social networking, the official Facebook page currently has over 205,000 likes, and the Twitter page has more than 112,000 followers. The HeForShe website also has a colourful interactive map of the world showing the growing number of mobilised men by country, as well as the global total, which has now surpassed 184,000 men. These websites, among other social media websites, share updates about the number of mobilised men and the progress of the campaign in different regions of the world. For example, on one occasion, the Facebook group posted the story of a Dutch man and his friend who cycled to South Africa in order to raise money for the cause. The websites also post pictures and videos of celebrities in support of the HeForShe equality movement. These stories of individuals and messages of famous figures hope to help inspire millions to take action and join the campaign.
Actors are also playing a part in raising awareness of the UN's movement. In line with the campaign, actor Joseph Gordon-Levitt made his own five minute video on feminism, in which he says, "…your gender doesn't have to define who you are." Gordon-Levitt was surprised to see some of the responses to the video, especially the number of women that avoid calling themselves feminists because they believe it to be limiting. This is partly what HeForShe is working to change, as addressed in Watson's speech. Joining the trend of speaking out against gender inequality, actor Matt Damon said that, "If you want to solve these bigger problems of extreme poverty, you have to engage the women." In addition, President Obama, Bill Clinton, Prince Harry, Ban Ki-moon and many other internationally recognised figures have agreed to be part of the face of the HeForShe campaign.
Overall, the UN's HeForShe campaign strives to be a global movement that can rely on united regional work. In one of the campaign's most recent videos on gender equality, one man remarks that, "This is not about speaking up for women, but speaking with women." Gender equality awareness is promoted by the help that is provided through the tool kit and the use of technology and famous figures, encouraging all who want to engage in the campaign to do so.