The Mediterranean basin has long been a favourable summertime location, with vibrant coastal cities and warm temperatures attracting thousands of tourists each year. Encompassing three giant land masses enclosed in a body of water, this region makes for quite a unique geographical space. In recent years, however, the characteristically dry summer months have left this region particularly vulnerable to the effects of climate change. Rising atmospheric temperatures have led to even hotter and drier days, and the region is already outpacing global average temperature increases by more than 20% since the end of the 19th century. By the end of the century, the Mediterranean is predicted to resemble a desert climate, reaching unbearable temperatures. Extreme weather events like floods and fires, as they become more commonplace, will pose challenges for citizens fleeing increasingly unlivable circumstances.
This past summer, a heatwave across southern Europe, fed by hot air from Africa, has led to devastating wildfires across the Mediterranean. In one month alone, hundreds of fires have raged from Algeria to Jerusalem. 
Surrounded by three landmasses, the temperature differential between land and sea is closing faster in the Mediterranean than in other places. Wind patterns in the region create a natural high-pressure system associated with hot dry weather over the Mediterranean. Arid weather dries out the organic matter in forest landscapes that easily catch flame whilst lightning and strong winds facilitate the rapid spread of these fires. Even so, climate change is not the only culprit. Uncontrolled land use and excess accumulation of pollutants also play a role in the proliferation of wildfires.
This summer's blazes sparked immense loss and destruction in Greece and Turkey. Greece saw record-breaking wildfires with 12 times as much land being burned than the previous years' average. On its second-largest island, Evia, Greece lost over a million acres of woodland, including an enormous swath of forest. The island was a major honey and pine resin producer, home to many forests with ancient trees. Now, the livelihood of locals who heavily depend on the health of the forests are at stake.
In Turkey, a record 1,600 square kilometres of forest were lost to fire. Along the southern coast of Anatolia, over 270 forest fires tore through 53 provinces. A 30% increase in aridity and record-breaking temperatures this year have intensified the damage. According to the most recent reports, nine people lost their lives and hundreds were hospitalized with respiratory problems. Farmlands and crops have been reduced to ashes while thousands of cattle, sheep, poultry, and beehives perished in the flames. The production of olives, honey, and myriad fruits and vegetables have been compromised. According to Veli Türk, President of the Muğla Beekeepers' Association, honey production in the Marmaris region will plunge by 95 percent this year. It will take approximately 60 years for the honey production to return to the previous levels. Farmers affected by these losses must seek alternative methods to maintain their incomes.
Besides the anguish of perished lives, land, and wildlife, Greeks and Turks have felt an overwhelming sense of betrayal by their governments to deal with the ramifications of the fires. In Greece, a 'culture of evacuation' encouraged by Prime Minister Mitsotakis ordered people to leave their homes without sending adequate fire fighting forces, angering many citizens who sought to save from the fires the homes and forests they depend on for income. Though Mitsotakis' plan prioritized saving lives, it can be seen as more of a band-aid solution that ignores the long-term cost of ecological destruction and major socioeconomic repercussions which may arise down the line. Similarly, locals in fire-stricken areas of Southwestern Turkey have been largely left to their own devices, feeling abandoned by a weak governmental response. Residents have been forced to fend off fires on their own, and evacuate unsafe conditions with limited government assistance.
Governmental Deficiencies: The Case of Turkey
Though the Forestry department allocated 193 million Turkish lira (or 22 million USD) in its budget this year for firefighting, it only spent 3.4 million lira on fire mitigation projects and equipment during the beginning of the year. When fires surged in Manavgat, a city within the province of Antalya, Turkey was only able to deploy two firefighting aircrafts. In the entire country, there are only three such working planes. Other aircraft owned by the Turkish Aeronautical Association was deemed unfit to assist in the effort. In response to this organizational failure, the EU mobilized firefighting planes from Croatia and Spain to help Turkey, and planes from Ukraine, Russia, Azerbaijan and Iran have pitched in to put out the fires. Qatar also sent a team to partake in search and rescue activities amid the forest fires. This aid, however, did not come easily and without controversy.
Turkish citizens took it upon themselves to organize a global call for help, mobilizing themselves to attract attention and aid efforts. The hashtag #HelpTurkey went viral. Several celebrities travelled to areas with ongoing fires to report on them through social media. As well, mayors posted videos pleading for aerial firefighting responses to local wildfires. The campaign was met with a harsh response from a top Erdogan aide, Fahrettin Altun, who demanded an investigation be launched into social media accounts that shared the hashtag #HelpTurkey, accusing the owners of spreading anxiety and fear. He began a counter-campaign with the hashtags #WeDontNeedHelp and #StrongTurkey, maintaining that the efforts to ask for help have made Turkey look weak, emphasizing the words "Our Turkey is strong. Our state is standing strong". This desire to conceal any kind of weakness snowballed into outright censorship of news outlets covering the fires, leaving many citizens confused and misinformed.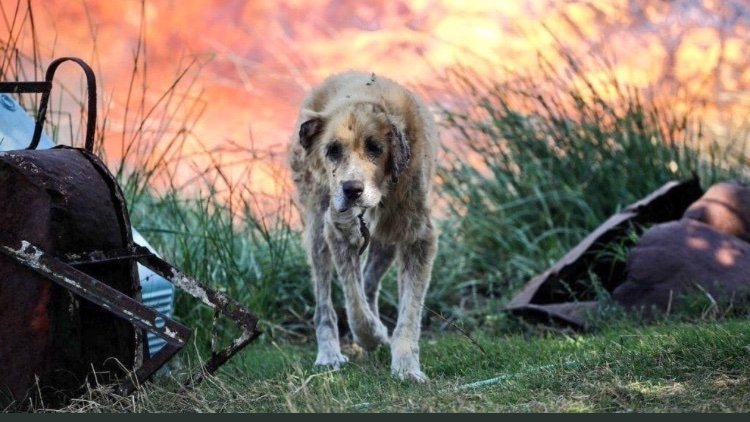 On August 2nd, the radio and television regulator, RTUK, warned TV stations to not give as much coverage to the ongoing fires as they did to the successes in extinguishing forest fires with the threat to penalize those who failed to abide by this directive. The following week, at least six news outlets, including HaberTurk and Fox News, were fined. Media outlets sympathetic to the government's position exaggerated efforts to contain the fires and reported on areas where fire fighting had been more successful. This drastically downplayed the severity of the fires at the expense of residents who sought accurate, fire-related information to protect themselves and their loved ones.
TEMA, the Turkish Foundation for Combating Soil Erosion for the Reforestation and Protection of Natural Habitats, has launched a campaign to collect donations for tree replanting and has amassed great public support. The Turkish government, however, continues to remain an obstacle to environmental activists. The AKP prioritizes development, urbanization, and capital gain over environmental conservation, and does not particularly mind that forest areas are interfered with, used for recreation, and polluted. For actionable change to occur, the government must acknowledge the importance of reducing the impacts of climate change by limiting development on vulnerable land and protecting undisturbed green spaces. Such a response seems unlikely in the near future.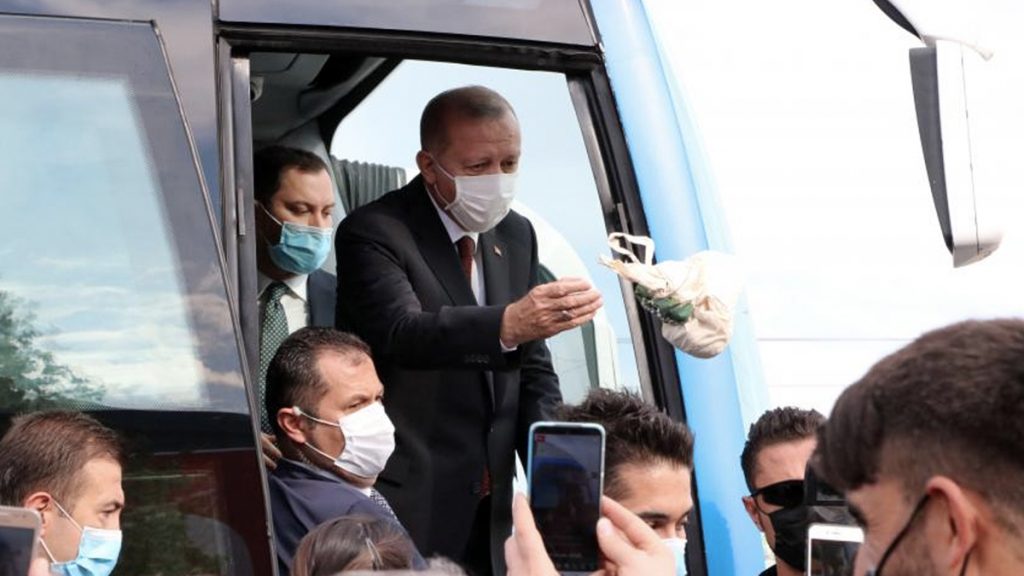 In its constitution, the Turkish government offers protection to its forests, noting that "forested areas that burn down can, under no circumstances, be zoned for construction and must, therefore, be reforested". Once those trees are planted, however, there is limited regulation or willingness to curb development in affected areas. The government can grant permission for formerly burned land to be developed for various sanctioned purposes, including tourism. Thus, scorched land is often replaced with real estate, as a means of amassing profit over the preservation of green spaces. Many Turkish citizens fear that TOKI, the government and state-controlled housing authority, will use the land already cleared by the fires for large-scale projects like luxury hotels and resorts. They are planning to rehouse citizens in new homes which residents must pay off over 20 years – a task virtually impossible given that the tourism, olive oil, and honey sectors have taken a hit due to the fires. Mehmet Özeren, the AKP mayor of Gündoğmuş, Antalya, goes so far to say that citizens should be pleased that their houses have burned down. In other words, the AKP prioritizes reconstruction and development over addressing the root causes of environmental disasters.
The grim reality of the situation is that climate change is worsening with time. What once seemed abstract, ominous, or even dystopian, is now occurring in the present, and it comes with debilitating consequences. Groups like TEMA and social media campaigns prove promising in sparking awareness and action for aid. Nonetheless, effective change must come from within existing governmental frameworks prioritizing environmentalism and active mobilization of resources for better preparedness when the next climate crises occur.