In Brazil, many of the poor living in Rio de Janeiro's favelas are being forcibly evicted from their homes due to the process of expansion initiated by the World Cup held this past summer and the upcoming 2016 summer Olympics.
Approximately 1.4 million people currently live in the favelas, or slums, of Rio de Janeiro, which have existed since the 1800s. However, programs to modernize the city began once it was announced that Brazil would be host to the two mega sporting events.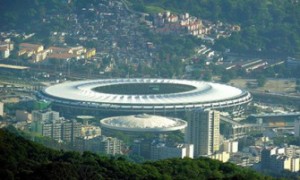 "The authorities wouldn't even enter our community in the past and there was no mention of moving us, but then Brazil won the right to host the World Cup and everything changed," stated resident Maria do Socorro in an eviction hearing, according to the Guardian.
At least 19,000 families have been evicted to build new infrastructure related to the events, including roads, stadiums, and complexes. Politicians and civil society groups state that these evictions have occurred at an unprecedented rate spurred by the World Cup and the Olympics, and thus have often not followed due process or the law.
"The government is obliged to publicise preliminary studies, listen to the views of affected communities and offer alternative housing close to their old homes, but the Rio municipality has not complied with any of these laws," said Renato Cinco, a council member for the left-wing Socialism and Freedom Party, to the Guardian. Despite the noncompliance, many residents have been moved to the periphery of the city, a distance of over 40 kilometers from their previous homes, separating residents from their jobs, schools and communities. They have received little notice or compensation, and furthermore, there have been complaints of harassments from government officials.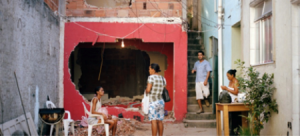 In the case of Berenice Marla das Neves, she was given a day's notice of eviction before her house was bulldozed. In compensation, she was given 8,000 reais, or approximately $5,000 in US dollars, by City Hall. "What use is 8,000 reais? I'd need at least four times as much to find a house to buy," said Berenice to the BBC News.
The failure to provide suitable compensation or replacement housing is in violation of international human rights standards for adequate housing. Indeed, both the UN Human Rights Council and Amnesty International has condemned Brazil for its policy of forced evictions. Amnesty International has appealed to the International Olympic Committee to apply pressure and urge Brazilian authorities to end the program of forced evictions occurring in the favelas of Rio de Janiero. In the meantime, many communities continue to be affected, and more evictions are slated to come.