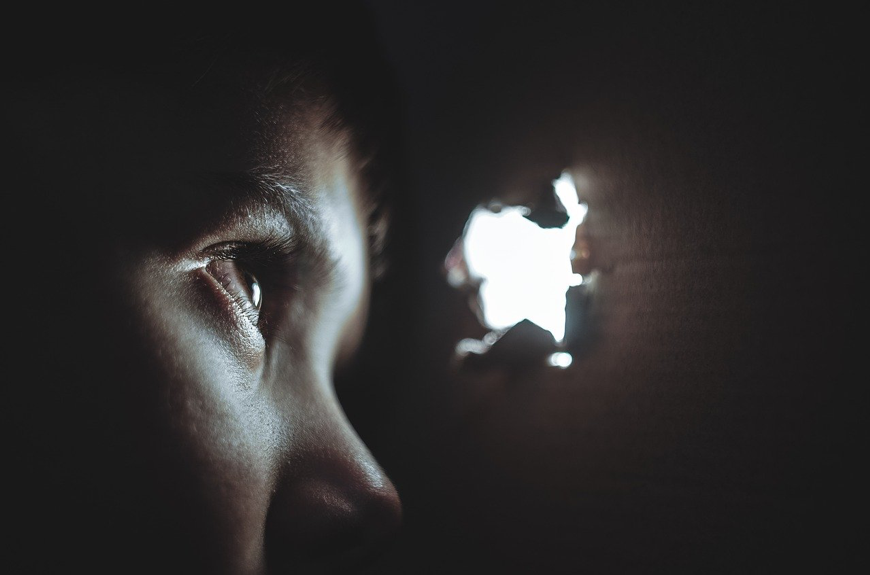 The Context of Child Marriages
Child marriages have been an unfortunate reality throughout the course of history. Until the 20th century, the average human's life expectancy was approximately 50 years[i]. Therefore, in an effort to expedite reproduction and the creation of families, girls were married off as soon as they hit puberty[ii].
With the advent of more sophisticated medical technology and better living conditions, life expectancies improved. Women began to be made aware of their rights; they chose to educate themselves and, notwithstanding struggle, became contributing members of society. These days, most industrialized nations prohibit underage children from marrying[iii] since they might be cajoled into giving apocryphal consent to doing so. Adults might coercively elicit consent from children, as child marriages may benefit the parents or other adults involved; it has been chronicled they have been used to resolve feuds between tribes or families[iv].
Amongst other transactions that transpire in marriages, dowry[v] is the most infamous. The bride's family must give the groom's family financial amounts or "gifts", such as vehicles or other appliances, to show gratitude for taking care of their daughter. Due to the deplorably high demand for young girls to be married off to older men, the bride's parents are presented with the option of having their daughter married at no dowry, often times even receiving it themselves[vi]. This has been one of the many reasons why child marriages still persist in developed and developing countries.
In Pakistan specifically, section 2 of the Child Marriage Restraint Act of 1929 mandates that men must be over 18 years of age and women must be over 16 years of age to be legally eligible to marry[vii]. In 2019, the law was amended to raise the legal age of women eligible for marriage to 18 as well[viii], looking to eradicate child marriages completely. Regardless, as of 2016, 21% of women in Pakistan are married before their 18th birthday with 3% being younger than 15[ix].
More than anything else, traditional customs and practices seem to be causing child marriages in Pakistan. A staggering 34%[x] of 16-17 year olds are married off to their first cousin on their father's side. This traditional practice­­, called "addo baddo", has been observed in the country for a considerable amount of time. Some Pakistani Muslims believe their religion states that girls must be married off once they hit puberty[xi].
The Case
A 14 year old, Huma Yonus, was abducted while home alone on the 10th of October, 2019[xii]. She was later forced to marry her abductor, a man identified as Abdul Jabbar. From then until the 3rd of February, when the family was due to appear in court and fight the case to overturn the marriage, Yonus was allegedly violated and not allowed to return home, essentially being held captive. The hearing did not last long. Tabassum Yousaf, the Yonus family's lawyer, mentioned "The hearing on February 3 lasted only five minutes… The court, in just a few words citing the sharia, has justified the violation of the girl's body since she has already had her first period."[xiii]
"Sharia law is Islam's legal system. It is derived from both the Koran, Islam's central text, and fatwas – the rulings of Islamic scholars"[xiv] states a BBC article. According to Sharia law, a girl is ready to be married after she has hit puberty, or has had her very first period. There is a striking contradiction between the Child Marriage Restraint Act and Sharia law. One prohibits marriage under 18, whereas the other allows it before then. This discrepancy has made itself prominent through this case, as the judge openly and actively chose to ignore one law for another.
Along with the ethical implications of the legal system allowing child marriages, another issue has come to light. Article 18 of The United Nations' 1948 Universal Declaration of Human Rights states, "Everyone shall have the right to freedom of thought, conscience and religion. This right shall include freedom to have a religion or whatever belief of his/her choice." Families are concerned with the forceful conversion of Huma Yonus, as she was a Catholic but, after her marriage, was forcefully converted into a Muslim. Many other such cases of forceful conversion have come to light; according to the National Commission of Justice and Peace, about 1000 Christian and Hindu girls are forcefully converted and married to older men on an annual basis. This violates basic human rights and is an astronomical concern.
"Another Christian girl aged 14 was recently abducted and gang-raped by some Muslim youths in Bihar Colony area of Lahore… The victim is a student of grade nine and was abducted by four or five boys on her way to a local tuition centre on January 16. The abductors not only raped her but also obtained her signatures and thumb impressions on some papers," said Pakistan Centre of Law of Justice Executive Director Napoleon Qayyum[xv]. This is another example of potential forceful conversion. The signature or thumb impression of the girl might be used in legal documents including civil marriage forms, and would eventually lead to her having to change her religion without consent. Many such crimes entailing the forceful procurement of signatures or thumb impressions continue to distress authorities.
The Aftermath
With the next hearing scheduled for the 4th of March, 2020[xvi], it remains to be seen what the final outcome of the case is going to be. Allegedly, Yonus was made to file an affidavit declaring she married of her own will. However lawyer Tabassum Yousaf was quick to clarify that, under Pakistani law, affidavits can't be filed unless the person filing them possesses an identity card: the only way to get one is to be over 18 years of age[xvii].
The Pakistani and global public continues to protest against the marriage being upheld, as human rights activists from around the globe bring attention to the Yonus case. If the marriage was to be upheld, it would leave no bounds for unlawful solicitation of children and their blatant sexual exploitation. It would also expose serious questions about the court's ability to choose one law over another as they see fit.
Perhaps the only solution is to support local and global human rights groups which are protesting tirelessly against the validity of this marriage. The court must be given clear guidelines as to how the state considers itself separate from religion, and how it must follow the legal outlines described in the Pakistani legal system. Until a conclusion to the Yonus case is reached, however, people continue to protest and the world watches on.
Edited by Mira Cantor

---
[i] Leonhardt, David. "Life Expectancy Data." The New York Times. The New York Times, September 27, 2006. https://www.nytimes.com/2006/09/27/business/27leonhardt_sidebar.html.
[ii] Nag, Oishimaya Sen. "Child Marriage – Rationale, Historical Views, And Consequences." WorldAtlas. WorldAtlas, May 30, 2016. https://www.worldatlas.com/articles/child-marriage-rationale-historical-views-and-consequences.html.
[iii] Nag, Oishimaya Sen. "Child Marriage – Rationale, Historical Views, And Consequences."
[iv] Nag, Oishimaya Sen. "Child Marriage – Rationale, Historical Views, And Consequences."
[v] Karasavvas, Theodoros. "Putting a Price on Marriage: The Long-Standing Custom of Dowries." Ancient Origins. Ancient Origins, October 23, 2019. https://www.ancient-origins.net/history-ancient-traditions/putting-price-marriage-long-standing-custom-dowries-007222.
[vi] Nag, Oishimaya Sen. "Child Marriage – Rationale, Historical Views, And Consequences."
[vii] "The Child Marriage Restraint Act 1929." The Child Marriage Restraint Act 1929. Punjab Laws, 1929. http://punjablaws.gov.pk/laws/147a.html.
[viii] "Senate Passes Bill to Fix Marriage Age as 18 for Girls." Pakistan Today. Pakistan Today, April 29, 2019. https://www.pakistantoday.com.pk/2019/04/29/senate-passes-bill-to-fix-marriage-age-as-18-for-girls/.
[ix] Girls Not Brides. "Pakistan – Child Marriage Around The World. Girls Not Brides." Girls Not Brides. Girls Not Brides. Accessed March 3, 2020. https://www.girlsnotbrides.org/child-marriage/pakistan/.
[x] Girls Not Brides. "Pakistan – Child Marriage Around The World. Girls Not Brides."
[xi] Girls Not Brides. "Pakistan – Child Marriage Around The World. Girls Not Brides."
[xii] McEachen, Ben. "Pakistan Court Validates Forced Conversion, Marriage of Christian Girl." Pakistan Court Law. Eternity News, February 12, 2020. https://www.eternitynews.com.au/opinion/pakistan-court-validates-forced-conversion-marriage-of-christian-girl/.
[xiii] McEachen, Ben. "Pakistan Court Validates Forced Conversion, Marriage of Christian Girl."
[xiv] BBC. "What Is Sharia and How Is It Applied?" BBC News. BBC, May 7, 2014. https://www.bbc.com/news/world-27307249.
[xv] McEachen, Ben. "Pakistan Court Validates Forced Conversion, Marriage of Christian Girl."
[xvi] Shiner, Fionn, and Marta Petrosillo. "Court in Pakistan Rules Men Can Marry Underage Girls If They Have Had First Period – ZENIT – English." ZENIT. ZENIT, February 6, 2020. https://zenit.org/articles/court-in-pakistan-rules-men-can-marry-underage-girls-if-they-have-had-first-period/.
[xvii] McEachen, Ben. "Pakistan Court Validates Forced Conversion, Marriage of Christian Girl."