Meet the Team!
Here's a little bit about each one of us!
Alexandrine Royer
President
Hello everyone! My name is Alexandrine Royer and I am in my final year at McGill doing a Joint Honours Anthropology and History degree. I have always been passionate about human right issues both in Canada and internationally. As president this year, I wish to share that passion with the rest of the student body and ensure a greater awareness on campus of the various human rights violations that are currently ongoing. I hope that you shall take interest in the documentary, radio podcast and journal we produce and we encourage you to attend our events!
Dora Sdonica
VP Finance
Hi! I'm Dora, an International Development major, and I am in charge of the behind the scenes of JHR. I work with the President to ensure the transparency of our finances, and with the VP Events to plan super-duper cool events that promote human rights and give a voice to marginalized communities.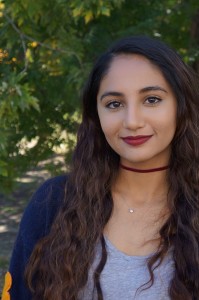 Ria Patel
VP Communications
Hi, my name is Ria Patel. I'm a U2 Pharmacology major. I've been interested in social justice, human rights and politics since middle school. That's why I'm really enthused by the work JHR does. My position on JHR is VP communications. My role on the JHR executive team is communicating with the student body at McGill on behalf of Journalists for Human Rights McGill Chapter.
Magdalene Karalis
Co-VP Newspaper
Hi! I'm a U2 student studying Political Science and Russian and along with Elina, I will be serving as VP Newspaper for the year. As Co-VP Newspaper I oversee the JHR blog and journal so you can contact me with any questions you may have in those areas. This position allows me to combine my passion for journalism with an earnest need to confront global human rights issues. I feel very grateful to work alongside such a wonderful team and to be able to inspire change on campus and beyond
Clara Kuk
VP Television
Hello everyone! My name is Clara Kuk and I am your Co-VP TV for the 2017/2018 school year. I am currently a U2 student studying International Development and Sociology as a joint honours. I am looking forward to an amazing year full of advocating and raising awareness for human rights issues and working alongside Arthur, the Co-VP TV on various film projects and the documentary.
Arthur Scalabrini
VP Television
Hey everyone! I am a fourth year student from France. I study political science, economics and hispanic studies. With Clara, the other VP TV, we will produce a documentary on a topic related to refugees in Canada. Moreover, with the help of volunteers, we will create video content to raise awareness on other human rights issues!
Clara Wang
VP Design
Hi everyone! I'm a first year student in Anatomy and Cell Biology from Vancouver. Arriving at McGill, I wanted to pursue both my interests in human rights as well as my passion for graphic design, which led me to joining JHR. As VP of Design, I'll be looking forward to designing our yearly newspaper journal, as well as keeping the club website up to date.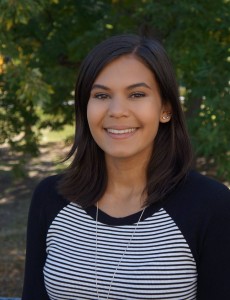 Amisha Parikh-Friese
VP Radio
I am a fourth year student in Honours Political Science, minoring in Communication Studies. Due to my interests in broadcasting, global issues and international development, I became involved in JHR last year by contributing to a podcast on the Syrian refugee crisis. As VP Radio, I'm coordinating a group of students to create this year's podcast, focused on another pertinent human rights issue.
Kaitlyn Law
VP Advocacy
My name is Kaitlyn Law and I am a U1 Arts student at McGill. My major is Political Science and my double minor includes East Asian Studies and Geography. I joined JHR because I'm really passionate about domestic and international human rights issues. As VP Advocacy of JHR, I am responsible for helping the other VP's choose which themes to promote, fundraise for, write about, or film. I am also in charge of conducting research for event topics and finding potential speakers for our events.
Mahsa Khallaghi Zadeh
VP Events
My name is Mahsa. I'm a U2 psychology major. My responsibility as the VP-event is to hold our various events that can support and promote JHR. These include our workshops, food sales, panel discussions, or any other events that we come up with during the year. I have always been conscious of the injustice surrounding me through many powers and always wished I could reduce this power of injustice with taking part in any possible action even if it meant having the smallest role in it. I was involved in feminism activities in my previous academic years and I found Jhr in 2017. I believe Jhr could be an excellent choice for anyone who wishes to accomplish their goals as a human rights activist and for anyone who hopes to continue this pathway in the future.